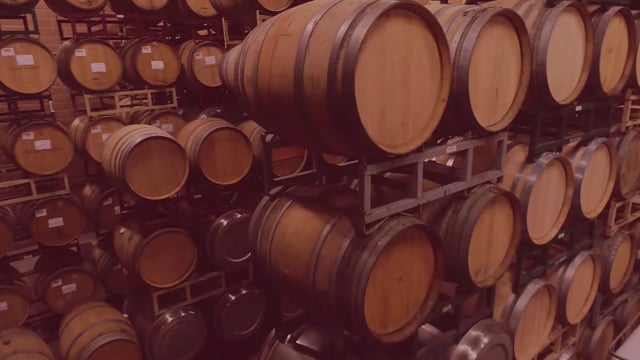 The Premium Wine Club of the Pittsburgh Steelers! Join the Steel Curtain Club and experience the benefits and lifestyle!
Inaugural Release Countdown!
Don't miss out on joining the Steel Curtain Club as production is limited. With two club-level options, discover the best fit for your budget & lifestyle. Club seniority is based on your sign-up date! The Inaugural Release is when Club Members' credit cards will be processed for their first shipment of wine – October 30, 2022.
00
00
00
00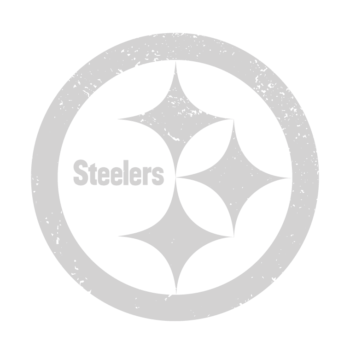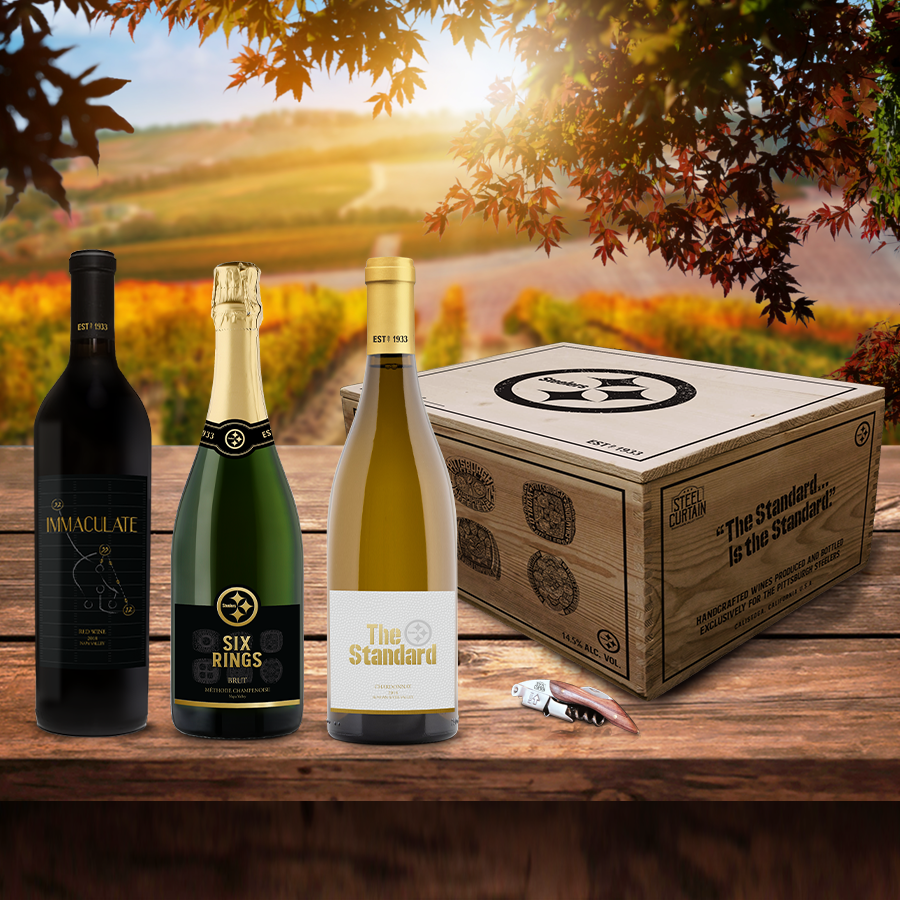 "The Standard… Is the Standard"
The Steel Curtain.
From the legendary defense that built a dynasty.  To The Standard that's upheld today.
Nothing portrays Pittsburgh Steelers football like the blue-collar grit that is forged in the fiber of the Steel City.
Since 1933, with every generation, we know what it takes to represent the values that built this city.  How to strive for greatness.  How to become a champion.
Raise your glass to the moments that wrote the legacy. And to the ones that are yet to be written.
Steel Curtain Napa Valley.  Here. We. Go.
Inaugural
Release
INTRODUCING THE STEEL CURTAIN COLLECTION TO BE RELEASED ON OCTOBER 29, 2022. THE SECOND RELEASE OF WINES WILL BE AROUND THE 2023 NFL DRAFT.

Immaculate
2018 Red Wine – Napa Valley

Sometimes, success comes down to being at the right place at the right time. And we all know one moment can spark a dynasty and forge a legacy. Our Immaculate Red Blend is our celebration of one of the greatest plays in football history and gives you the spark to start your own timely moments.

We introduce you to Immaculate. This proprietary red blend – from our award-winning winemaker Todd Heth – exhibits dark blackberry, bing cherry, and plum notes perfectly into layers of coffee and tobacco. The finish is dry with long-lasting berry fruit. Silky but firm tannins, this wine is enjoyable now but has the ability to age well in the cellar.
$95 / Bottle

The Standard
2018 Chardonnay – Russian River Valley

With just three head coaches since 1969, leadership and stability have proven to be hallmarks of the Pittsburgh Steelers. In our pursuit of championships, "The Standard Is The Standard" has become a modern mantra on a timeless value. This Russian River Valley Chardonnay exemplifies our approach to quality wine, and reflects The Standard of the team both on and off the field.

We introduce you to The Standard. Hailing from the cool and foggy climate for the Russian River Valley in Sonoma County, this beautiful medium-bodied wine was grown slowly to build intense flavors over time. This wine was aged in French oak and displays a beautiful balance of fruit, oak and liveliness on the palate and exhibits lush mango and toasted almond. Balanced fruit with tarte acidity makes this wine a classic example of Premium Russian River Chardonnay.
$56 / Bottle

Six Rings
Sparkling Brut -Méthode Champenoise – Napa Valley

There's a reason why Pittsburgh is called The City of Champions. Whether it's winning with a defense that has the blue-collar grit of the Steel City, a surprise touchdown pass from one wide receiver to another, or a tip-toe catch in the endzone, we raise a glass to the champions of the past.

We introduce you to Six Rings. This premium sparkling wine – meticulously and artfully made in the traditional champagne method – rivals anything found from the best Champagne houses in Épernay and Reims. Blended superbly from Chardonnay and Pinot Noir, this magnificent Napa Valley Brut exhibits rich fruit aromatics of strawberry and delicate white cherry that follows through to a creamy mid-palate accompanied with highlights of lime and wet minerality and a lingering vibrant finish.
$85 / Bottle
Club Format and Cost
In order to receive the twice a year shipments and be eligible to purchase additional bottles, you must be a member of the Steel Curtain Club. A $50 one-time, non-refundable deposit will be processed to secure your first shipment only. This deposit will be deducted from your first club shipment cost. Wines are released in two three-bottle or six-bottle shipments each year based on the club level you select. The cost will range based on your selections. The cost of a bottle ranges from $35 to $75 + tax & shipping.
Each club shipment for three-bottle members will arrive in a cardboard shipper that can be upgraded to a fire-branded Pittsburgh Steelers wooden crate for a discounted price of $25 ($50 Value). All club shipments for 6-bottle members will arrive in a wooden crate at no additional cost ($99 Value). Except for your one-time, non-refundable $50 deposit, your card will not be charged until the Release date. Again, the $50 deposit will be deducted from your first shipment cost.
Each club shipment can also include a special welcome package and gift at no additional cost ($30 Value). Depending on the club level you choose, you can customize your wine selections! New, library and special edition wines will be offered for your selection. There is no long-term commitment, and you may cancel at any time.
Please review the Steel Curtain Club member levels and benefits on the comparison matrix presented on the Club page. Enjoy your wine, and remember, when you share a glass, gift a bottle or visit the Fairwinds tasting room in Napa Valley together, you are celebrating and supporting the Pittsburgh Steelers!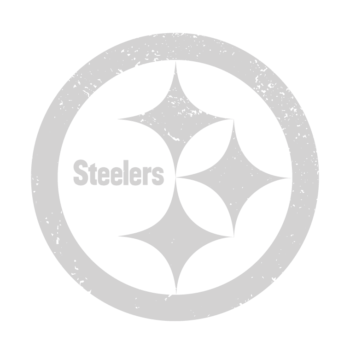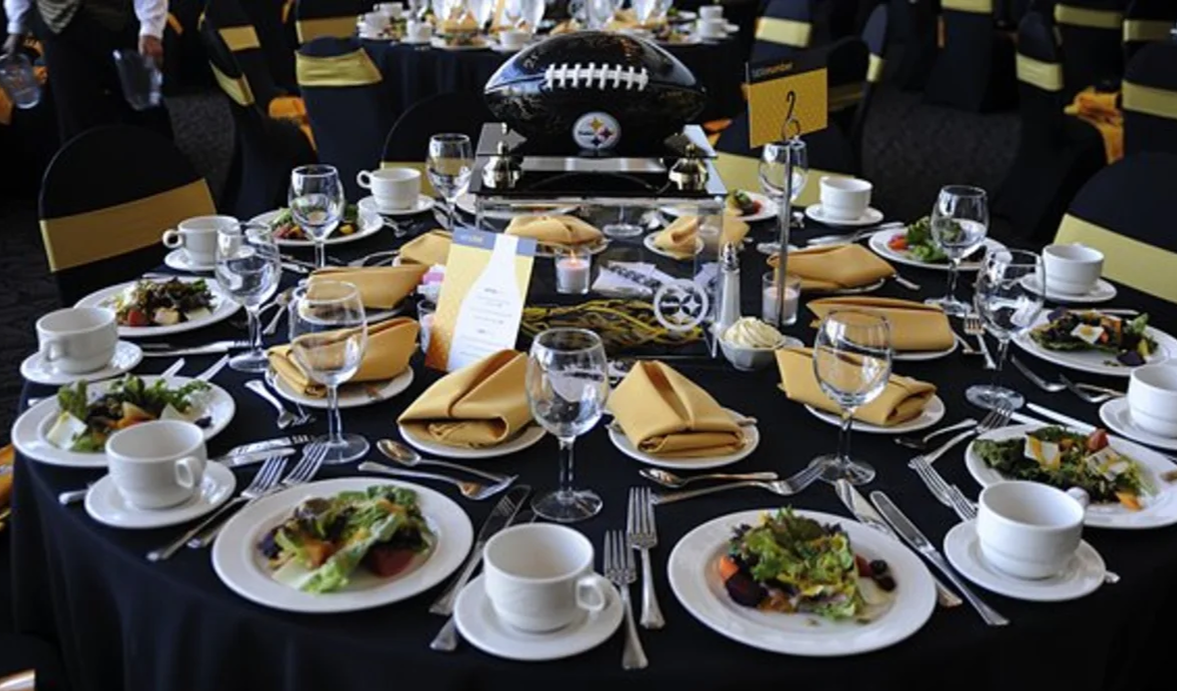 Steelers Fashion Show
Steel Curtain Napa Valley celebrates style through the lens of the Pittsburgh Steelers as a supporting partner of the annual Steelers Fashion Show.
Hear About
Steel Curtain
"Steel Curtain provides our fans a unique way to honor our history and celebrate their fandom. We're pleased to be able to partner with Fairwinds to create a wine brand that reflects our team and the city of Pittsburgh, and we raise a glass with Steelers Nation to the special moments that made the Steelers who we are today."
Ryan Huzjak, Vice President
Pittsburgh Steelers
"It is an honor to be working with the Steelers to bring Steel Curtain Napa Valley to life. These special wines are handcrafted with the same core values that is forged in the fibers of the Steel City."
Brandon R. Chaney, Proprietor & CEO
Steel Curtain Napa Valley & Fairwinds Estate Winery
Experience the Benefits and Lifestyle!
Club membership options to best fit your budget and lifestyle.
Two shipments of 3 or 6 bottles per season (minimum to retain club-level seniority).
Wine received in a keepsake vintage Pittsburgh Steelers fire-branded wooden crate.
Exclusive access to limited releases and library wines.
Discounted access to online store to replenish your cellar and gift wines to friends & family.
Free wine tasting experiences at Fairwinds in Napa Valley.
Your name honored on the Steel Curtain Member Plaque at the winery.
Fairwinds Estate wines are offered at 15% off.