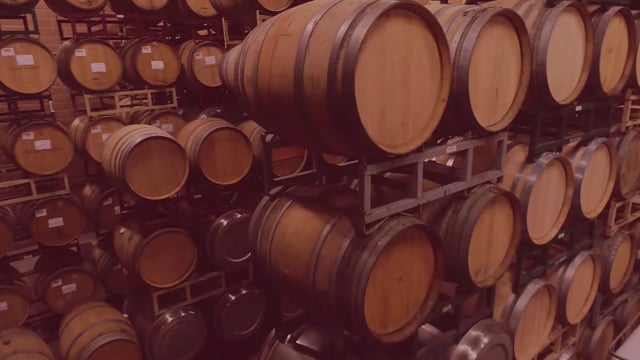 Steel Curtain Club members experience special discounts, exclusive access to the full collection and much more! Remember, your purchases support the Pittsburgh Steelers Foundation!
Fall
Release
INTRODUCING THE FALL 2023 VARIETAL & LABEL

Foundation
2020 Pinot Noir – Santa Barbara County

Love of the game. Love of the team. Love of the city. That is the foundation upon which Pittsburgh Steelers football was built. The Foundation Pinot Noir is dedicated to those who make Steelers Nation so special, both in the Steel City and across the globe.

We introduce you to Foundation. Our Pinot Noir from Santa Barbara County experiences a lengthy and cool growing season that is similar to the climate of the Burgundy region of east-central France. Unlike Burgundy, our Pinot Noir experiences dense fog that rolls in off the Pacific Ocean; this fog contributes to the ideal climate for Pinot Noir, offering just enough moisture to be beneficial without lingering too long.

This Pinot Noir has aromas of cherries, raspberries, blackberries, and brown sugar with notes of baking spices. On the palate, the wine opens with bright, fruit flavors of strawberries, leading to a round mouthfeel on the mid-palate and soft, velvety tannins on a long, elegant finish.
$52 / Bottle
Spring
Release
INTRODUCING THE SPRING 2023 VARIETALS & LABELS

Dynasty
2019 Cabernet Sauvignon – Napa Valley

What does it take to build a dynasty? For the Pittsburgh Steelers, it starts with scouting the right talent.  In one year, the strategy paid off in a big way, where the Steelers selected four legends in a draft that provided the momentum needed to propel Pittsburgh to four championships during that decade. The Dynasty Cabernet Sauvignon pays homage to these legends who fueled the Steelers to an era of unprecedented success.

We introduce you to Dynasty. Our flagship Napa Valley Cabernet Sauvignon is a classic representation of the appellation's preeminent varietal. Notes of black cherry, blackberry and plum are complemented by hits of toasted oak, dried currant and baking spice. Fine-grained tannins and ample brightness on the palate give way to a polished mouthfeel and exceptionally long finish.
$95 / Bottle

New Generation
2020 Cuvée Blanc – Napa Valley

With fresh faces in the front office and on the field, the Pittsburgh Steelers are ushering in a new era filled with people who still hold the same desire to win a championship. Our New Generation Cuvee Blanc provides Steelers Nation with a toast to new memories as we embark on the next chapter of Steelers history.

We introduce you to New Generation. This elegant white wine blend is alluring and complex, with a sensuous offering of tropical fruits, white flowers and subtle spice. The nose is like a bouquet of flowers and jumps from the glass with ripe lemon, white peach and orange blossom followed by notes of toast and white pepper. On the tongue, lemon bursts forward with pineapple and other tropical fruit, with undertones of vanilla. The finish is bright and zingy and mellows with vanilla and subtle spices in its length.
$44 / Bottle